Automate Every Aspect of Your Business With AI
Using advanced AI, UBot Studio allows you to Transform Your Business, get more done in less time, and Leave the Competition in the Dust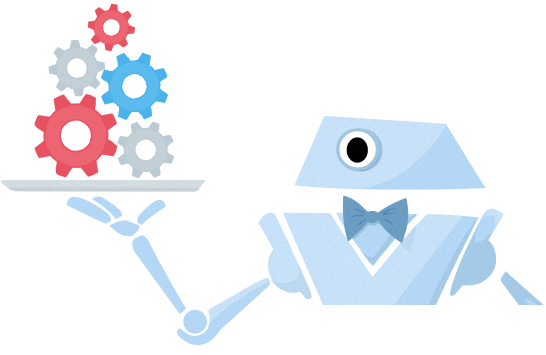 UBot Studio is the Fastest, Easiest Way to Build Bots
Smart Bots can automate your entire business
With the new generation of AI technology, UBot Studio let's you build smart bots. 
You can now automate creative work, cognitive work, and even predictive work – all with the power of AI. 
This means that you can automate tasks that previously required human intelligence and decision-making, giving you more time and energy to focus on the bigger picture of your business.  
Point. Click. Automate.
Unlike other clunky, bloated automation suites, UBot Studio has a clean, simple, drag-and-drop interface that works with you, not against you.
Get More Done.
With UBot Studio's AI-powered advanced automation technology, businesses can achieve unprecedented levels of productivity and efficiency.
1 person can do the work of 10.
No Code Needed.
Thanks to UBot Studio's intuitive interface and powerful automation tools, no coding knowledge is needed to create custom Smart Bots. It's a bit like moving around colorful building blocks.
Ready to start saving time?
UBot Studio makes web automation a breeze.
You'll interact directly with a web browser, and click and point to tell it what you want.
It's compatible with 99.9% of websites.
Of course, with our powerful APIs, you might not even need to do that!
Enjoy outstanding support
In survey after survey, our customers have cited our outstanding support and quick response as one of the real advantages of using UBot Studio.
We answer calls and emails ourselves, right from UBot Studio HQ. Our training videos, Wiki pages describing every command and feature with examples, forum, job board, and store are available right now for you to get started.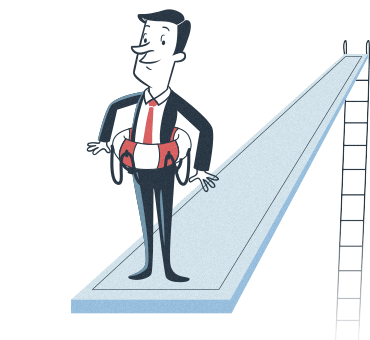 Advanced AI
Cutting edge AI technology allows bots to do work that used to require human creativity and problem solving.
Smart Bots
Build custom bots that can do the kind of work that used to require human intelligence and decision-making. Streamline your business processes, analyze data, and predict trends with UBot Studio's cutting-edge AI technology.
ChatGPT
Revolutionize your content creation with the advanced AI language model that lets you generate high-quality, original content in seconds.
Image Generation
Take your visual content to the next level with cutting-edge AI models that let you generate stunning images from written descriptions.
Human Quality Speech Synthesis
These voices sound like actual, real people. AI technology lets you create realistic, natural-sounding voiceovers for your videos and presentations.
Online Presence
UBot Studio integrates with APIs that make it easy to fully automate your content marketing.
Facebook API
Unleash the power of Facebook - build custom bots that can automate your Facebook marketing and engagement. Manage your ads.
YouTube API
Maximize your video marketing- build custom bots that can automate your YouTube channel, from uploading and optimizing videos to tracking analytics and engagement.
WordPress Management
Take control of your WordPress site - build smart bots that can automate your site's content creation, optimization, and publishing.
Unsplash
Take your visual content to the next level with Unsplash integration - build custom bots that can automate your image search and selection from a vast library of high-quality, royalty-free images
GMail
Simplify your email management - build smart bots that can automate your email tasks, from organization and filtering to drafting and sending messages.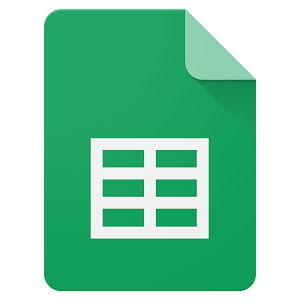 Google Sheets
Streamline your data management with UBot Studio's Google Sheets integration - build custom bots that can automate your data entry, analysis, and reporting.
Windows Desktop
Fully automate any task on your windows desktop.
Windows Automation
Automate your windows desktop. Take control of other windows, processes, and file system.
Full Control of Mouse and Keyboard
Automate your mouse and keyboard in a way that looks natural, like a human was doing it. Move the mouse, click, drag, type, all on autopilot.
Screen Recording
Create videos of your bots doing their thing. Automatically create training videos. Let your content generate itself.
Video, Audio, and Image Editing
Edit your multimedia content like a pro - automate your editing tasks, from cropping and resizing to filters and effects.
Cryptocurrency
Automate your trading strategies, or even your company finances.
Automated Trading
Build smart bots that can automate your trading strategies, from analyzing data to executing trades.
Yield Farming
Maximize your crypto returns with Yield Farming - automate your yield farming strategies, from investing, to compounding, to cashing out.
Send and Recieve Crypto
Send and receive crypto fast and securely.
Track Wallet Balances
Stay on top of your crypto portfolio - automate the tracking of your wallet balances, from multiple exchanges to multiple coins.
Interact with Smart Contracts
Send, receive, and scan emails for important data instantly, and automatically click links inside.
RISK FREE Offer For 30 Days
When you purchase, you will get the software, lots of simple, organized tutorials, access to our UBot Underground forum, three months of white-glove support and software updates.
By the end of thirty days, if you're not satisfied with the automation master plan you've built, or the software you've developed to sell, just let us know and we'll refund all your money within 12 hours. That's my guarantee to you.
AI technology has been all over the news. 
It's a true game changer.
Companies that embrace it are seeing 10x to 100x improvements in their efficiency and productivity. 
The technology is so disruptive, that any company not embracing it will fall behind.
UBot Studio is your secret weapon.
UBot Studio gives you the tools to use AI in ways your competition can't even imagine.
With UBot Studio's AI-powered Smart Bots, you can automate every aspect of your business and achieve unprecedented levels of productivity and efficiency. 
Whether you're a solopreneur or a multinational corporation, UBot Studio is the secret weapon you need to leave your competition in the dust, and rocket your business to the next level.
What's included? You get a lot more than just the app:
UBot Studio

UBot Network
3 Months Support
Video Training
Example Bots
Buy confidently with a 30 day money-back guarantee
If for any reason you change your mind about your purchase, simply ask for a refund. Anything you've built is yours to keep, even if you return UBot Studio!
What People Are Saying About UBot Studio​:
James explains how UBot Studio has helped his SEO business.
"When I found UBot Studio I was pretty much blown away. What the promise of UBot Studio was to me was that they have a platform where you're basically pointing and clicking to creating what you want."
James Ross
UBot Studio empowered these two to create their own software and tools
"The software was really easy to use…and the learning curve of the software is amazing. There are a lot of blogs and people supporting UBot and making tutorials, so it's really easy to get along with…we were able to create more software than our current development team from India and who use regular development software."

Steven and Marco
Chris Andres has a moving "tell all" about his experience with UBot Studio
"UBot Studio changed my life. I went from scrambling to come up with new online information products and ideas to having more product ideas than i could even handle. UBot Studio literally opened up new doors of opportunity for me that I didn't even know existed—I went from making a very minimal amount of money online, just scraping by, to making six figures within my first year."

Chris Andres
A 57-year old without programming experience plans to retire on UBot Studio
"I was a little hesitant when I bought it because of the lack of programming skills but don't need them, especially with the new versions. If you're on the fence about UBot Studio, get off it, buy it, use it. The support team is unbelievable, their response to my emails is timely, and they've always been there when I needed them."
James
established 2009.
customers in over 60 countries.
over 1,000,000 bots created.